World Series
Hit a Home Run With Some Sexy Male Strippers
The World Series is a time when baseball fans from all over the country come together to celebrate the sport. If you're looking for a way to spice up your World Series party, consider hiring a male stripper. Male strippers are a great way to get the party started. They can provide a fun and exciting atmosphere for your guests. And, best of all, they're sure to get everyone in the mood for a good time. If you're thinking about hiring a male stripper for your World Series party, there are a few things you need to keep in mind. First, be sure to book your stripper in advance. Male strippers are in high demand during the World Series, and it's important to reserve your spot well in advance. Second, be sure to plan ahead. You'll need to make sure you have enough space for your stripper to perform. You'll also need to make sure you have enough money to cover the cost of the performance. Finally, be sure to have a good time. The World Series is a time to celebrate, and there's no better way to celebrate than by hiring a male stripper.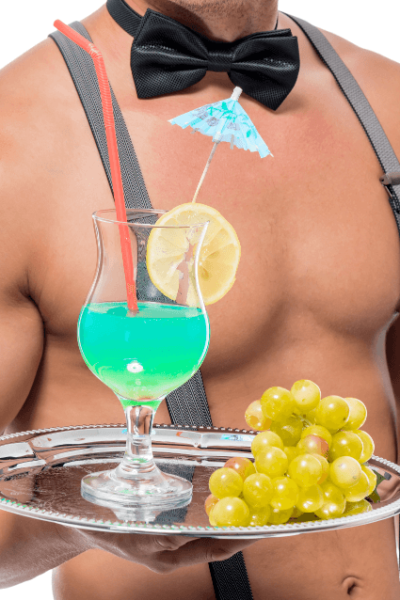 How to Hire a Male Stripper for a World Series Party
Plan Early
It's important to plan ahead when hiring a male stripper. Many girls love throwing World Series male stripper parties with their friends because all the boyfriends and husbands are busy watching the game while the girls would rather watch Mr. Baseball take it all off instead. Make sure you know how many people will be attending the party and what your budget is. You might also want to figure out which one of your friends to embarrass by having the dancer focus his attention mainly on her!
Make Sure It is the Right Fit
Not all male strippers are created equal. You'll want to make sure you pick the right one for your party. Decide what kind of male stripper you want to have. Do you want a tall dark and handsome guy or do you want the blonde beach surfer guy? Do you want someone a little more wild or someone a little more tame? It will all come down to the preferences of you and your girlfriends!
Get the Dollar Bills Ready
When the stripper arrives, make sure you have everything ready for him. This includes a place for him to change, a spot for him to perform, and some money for tips. The dancer can also turn the party into a surprise by coming out dressed as a baseball player. The possibilities are endless and you are only limited by your imagination.
Enjoy The World Series and Have Fun!
The most important thing is to have fun! The stripper is there to entertain you, so make the most of it. Laugh, dance, and enjoy yourself. Even if you aren't a fan of baseball, the male strippers will turn it into an evening you will never forget!