Solo Dancer
A Hot and Sexy One-Man Show
Hiring a solo male stripper to your doorstep is one of the most popular ways to celebrate any event. Whether it is a bachelorette party, birthday party, divorce party or just a girls' night in, a single hot sexy male stripper can definitely spice things up. Our solo dancers all have their own style and character. We have black male strippers, white male strippers, Hispanic male strippers, and Asian male strippers. Regardless of your preference or taste, we have something for everyone.
Reserve a sexy hunk today before it is too late. Our sexy male strippers can't wait to appear at your door and rip his Velcro pants off! Click here to reserve your dancer. It only starts at $275 for one dancer!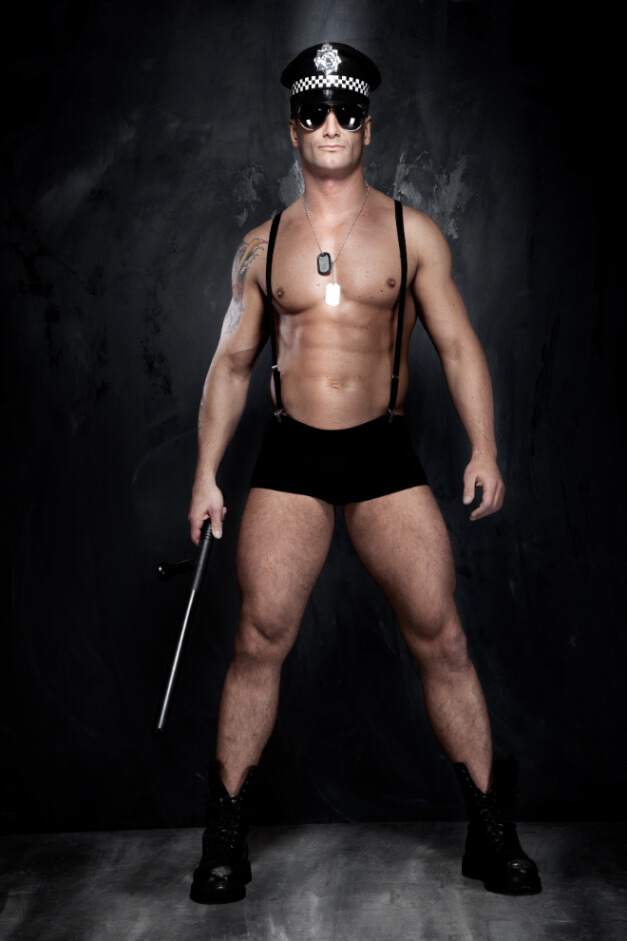 Do you want him down to his jocks or full-on stripped? Or do you fancy a sexy, sweaty, good-looking hunk performing a solo dance with a little romance that will surely awaken all your senses? With our solo male stripper package, you've got it all under control!
Watch as your favorite male stripper groove to the tune of sensual, rocking music as he makes his way down to your lap and knees. Don't forget to catch your breath because the night is still young, and there's surely more to come – something wilder, hotter, and even more spectacular!
Our solo dancers have their dance moves well-choreographed, with bodies that are chiseled to perfection, always ready to take on your ultimate request. As experienced entertainers, our solo dancers always put on exciting shows to keep your adrenaline pumping and make you go wild like you've never done before.
Whatever celebration you're in for the night – a bachelorette party, birthday party, divorce party, or just a regular weekend night out – you surely would want the night to keep rolling.
Prepare to be pampered and spoiled by our exceptionally talented and extra-sexy male strippers only here at Exotique Men. Don't let the night fade away without our hottest solo dancers heating up your night with great energy and attitude. Reserve your sexy hunk today!