Male Strippers Philadelphia - Exotique Men
The Sexiest Male Strippers in Philadelphia, PA
If you are looking for the hottest male strippers in Philadelphia, PA then look no further than Exotique Men. Exotique Men Philadelphia Male Strippers has the sexiest male exotic entertainers in the industry. Our dancers come from all different backgrounds and cultures. Whether you and your girlfriends are into men in uniform or men out of uniform, we have what you are looking for. In addition, our Philadelphia dancers cannot wait to tear their clothes away for you. Even if it is your first time at a male strip club or male revue, do not be shy! Our male strippers only get as wild and crazy as the girls do. Contact us today to learn more about reserving your very own Philadelphia stripper! Visit our Services page to learn more about the services we offer.
Bachelorette, Birthday or Just Girls' Night
Whether you are getting married, celebrating a birthday or just going out with the girls, we have the hottest male strippers in Philadelphia. Before you say "I do," make sure you get a lap dance from one of our very sexy hunks. We offer a choreographed male strip show every week and the exotic male entertainers cannot wait to show you their moves. The male strip shows are interactive and the men love going into the audience. Depending on how frisky you are feeling, you can always stuff dollar bills down their pants. If you are a bit more shy and conservative, no worries. Feel free to enjoy a nice cocktail by the bar while you watch the show. Our Philadelphia male strippers are experts at calibrating themselves to your liking.
VIP Tables
If you would like to sit up close at the male strip club, then feel free to reserve a VIP table. VIP tables are great for expedited entry so that you and your friends do not have to wait in line. There is no point in wasting time when you are about to see the sexiest men that Philadelphia has to offer. While some girls complain about not sitting close enough to the stage, we have never had someone complain that they sat too close. Therefore, it is highly recommended that you reserve your VIP table today before they are all booked. Our customers love having the opportunity to get a front row view. There is also opportunity to get pulled up on stage so be ready! Contact us today if you have any questions regarding VIP table reservations.
Private Stripper Packages
If you cannot make it to the male strip show or the male revue, then your next best option is to reserve a dancer. Reserving a private male stripper in Philadelphia is about as easy as ordering a pizza. All you have to do is click Reserve Now at the top of the page and continue through the checkout process. It is $250 for one male dancer for one hour. There is a $125 deposit online and $125 cash due upon arrival. Our Philadelphia strippers can arrive in a variety of costumes. We have had dancers dress up as firefighters, police officers, hotel security, waiters and many other crazy ideas. The possibilities are endless and you are only limited by your own imagination. Contact us today to reserve your very own Philadelphia male stripper!
Searching for "male strippers Philadelphia"?
There is no point in wasting your time searching for the hottest male strippers in Philadelphia because you are already here! We offer some of the finest male specimens that Philadelphia has to offer. Contact us today and one of our booking agents will walk you through the process. We understand that people do not book male strippers on a daily basis so the process might be daunting. Do not worry because we constantly work with wedding planners, maids-of-honor and other bachelorette party members to provide the best party experience. As a result, we get many requests during the busy wedding season. We ask that our clients reserve their dancers as early as possible because once all of our dancers are booked, we cannot send anymore dancers. Please contact us if there are any questions or concerns. We want everybody to have the time of their lives in Philadelphia!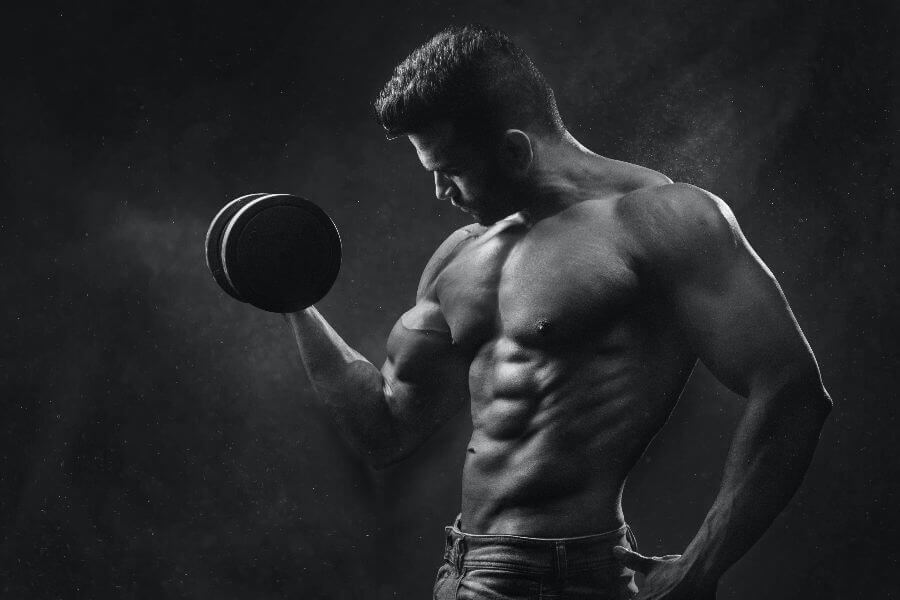 Below is just a sample of the sexy male strippers of Exotique Men Male Strippers Philadelphia. Please be advised that the pictures below are just a sample representation of what the men at the male strip show will look like. We have many dancers who wish to remain anonymous. For instance, their day jobs or because their families do not know what they do for a living. Therefore, in order to respect their privacy we do not post their photos online.
Frequently Asked Questions
Question 1: How do you reserve a private stripper in Philadelphia?
The reservation process is very simple and straightforward. Simply click Reserve Now at the top of the page and proceed to checkout. Click "Add to Cart" and change the quantity to the number of male strippers you would like to reserve. There is a $125 deposit online and $125 cash due upon arrival. Prices are subject to change depending on time, location and availability.
Question 2: How can I buy tickets to the Philadelphia Male Strip Show?
It is also very easy to purchase tickets to the male strip club. Just click Reserve Now at the top of the page and go through the checkout process. You can indicate the date and the type of ticket. There are different types of tickets depending on the number of guests in your party and where you would like to sit:
VIP Table – allows you to sit up close to the stage, comes with a bottle of champagne
VIP Admission – you still have great seats but you would be sitting behind the VIP tables
General Admission – no seating, standing only
Question 3: Do I need to bring dollar bills?
There is no requirement to bring dollar bills but they are highly encouraged. We do have a number of single dollar bills to exchange during the show but it runs out quickly. At Exotique Men, we recommend the girls to exchange them before arriving at the show. There is just too much of a demand for dollar bills for us to supply to everyone. We always try to make everyone happy but there are times when we run out of singles at the male strip show.
Question 4: What is the length of a private male strip show?
Private dancers usually stay about an hour, although you can always reserve for longer than an hour if you wish. Our sexy male strippers will work with you and your party to provide an everlasting experience. If everyone is having a good time and the dancer is not booked for a party afterwards, then he certainly has the potential to stay longer. However, during the busy season our dancers are usually running around Philadelphia and going from party to party. Therefore we also ask that the parties respect the dancer's time. Please be ready for the dancer at the time requested. We do not want anybody missing out.
Question 5: Do you handle last-minute reservations?
Yes we do! We get last-minute reservations all the time. Although it is not ideal, our booking agents are experts at scrambling to find the best male stripper at the last minute. We always try to go above and beyond to make sure our clients are satisfied. We know that planning a bachelorette party or a big event is stressful. Therefore we know that some people like to hold off until the last minute. We receive last-minute requests all the time and usually we are able to accommodate. Sometimes when the expectations are unrealistic, we will let the client know. Otherwise, we always look forward to serving you!
Question 6: What are other activities in Philadelphia besides exotic entertainers?
There is so much to do in Philadelphia, PA. There are tons of outdoor activities and landmarks. You can always visit the Philadelphia Museum of Art to get some culture. If you want to see how prisoners in Philadelphia used to live, visit the Eastern State Penitentiary. Of course, there is always the famous Liberty Bell for you and your friends to visit. There is just so much to do with so little time!
Having a house party? Celebrating a bachelorette party at a restaurant? No worries, our sexy male strippers will show up at your doorstep for your next big private event.
Our sexy weekly male strip show will blow your mind away. With two hours of jam-packed sexy male choreographed routines, our strippers are ready to give you the time of your life.
Reserve your very own VIP table for your next big bachelorette party. We know that wedding planning can be stressful so take some time off and come party with us!
Our male strippers are ready to help you celebrate another year of life. Give us a call today to learn more about how you can get your very own stripper to jump out of a birthday cake for you! Our strippers are Gluten-free!
Tired of going to the same boring night clubs over and over again? Tired of getting hit own by the same creepy guys? Come do something different with the sexy male strippers of Exotique Men!
You were better off single anyway. Celebrate your new single life with some sexy male strippers here at the male strip club known as Exotique Men. Our exotic dancers will help you usher in a new chapter in your life!
Contact Us
We'd love to hear from you. Please call us at 347-781-5180 anytime to learn more about our male strippers and male strip show.